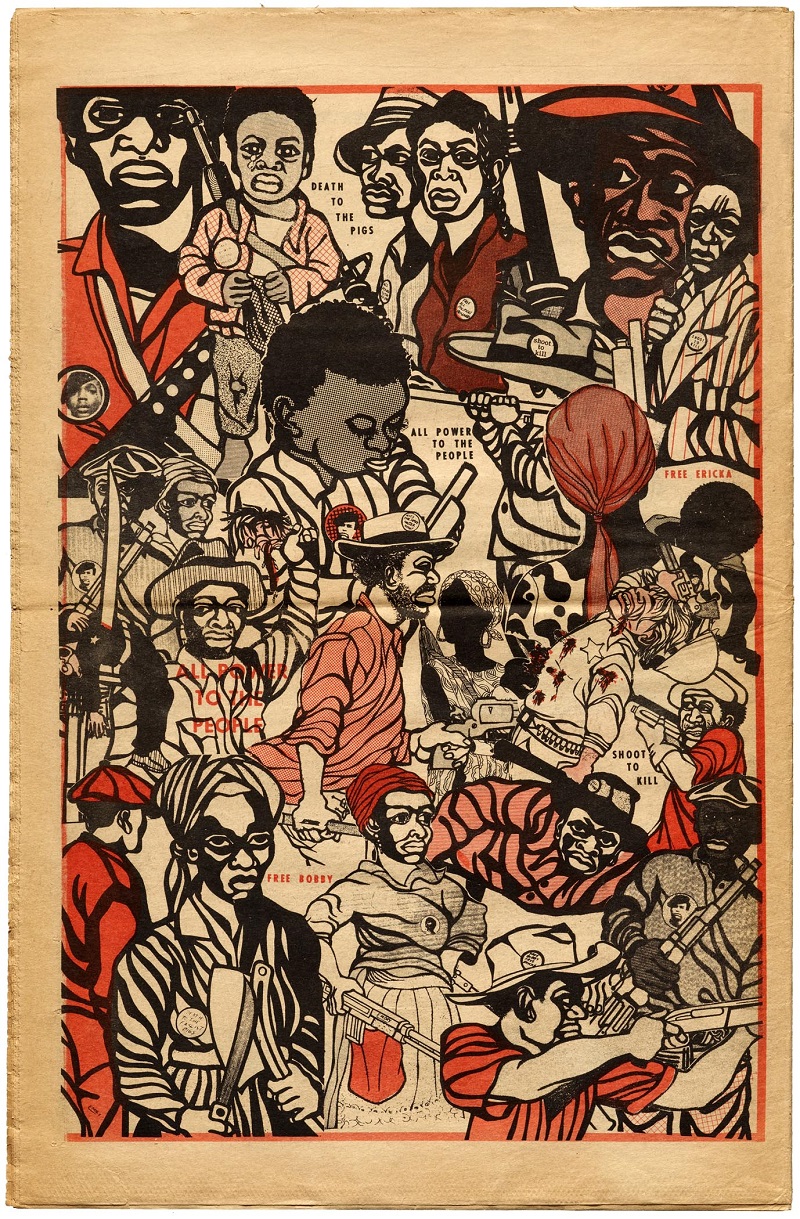 Teach-in has been postponed.
SESSION ONE: Objectives and Outline of the Teach-In
Atty. Mark Fancher, Dr. Gloria House, Rodd Monts, Shushanna Shakur, Mike Shane, Prof. Charles Simmons
This teach-in, hosted by the Coalition for Police Transparency and Accountability, promotes continuity in intergenerational struggles for human rights, dignity, and justice that are targets for politically and racially motivated state and police repression. The many thousands of contemporary activists who protest the perpetual pandemic of police violence and who, themselves have become targets of abusive policing, have predecessors who were also the focus of not only brutality by local police, but also a federal counter-intelligence program (COINTELPRO) that fostered demoralizing harassment, wrongful imprisonment and assassination of key activists. While this teach-in examines the programmatic objectives of historical organizations and movements for justice, the emphasis is on the responses of these groups to the state and police repression they encountered. The objective is to provide today's activists with access to lessons learned by their predecessors so that they will be better prepared to address their own experiences with state-sponsored police violence and government retaliation.
SESSION TWO: Civil Rights, Labor and Anti-War Movements
Acknowledgement of Indigenous Land and Cultures
GOAL and UHURU                                                       Prof. Charles Simmons
Student Non-Violent Coordinating Committee           Dr. Gloria Aneb House
League of Revolutionary Black Workers                      Hon. Adam Shakur
Anti-Vietnam War Movement and GI Movement        Frank Joyce and Darnell Summers
SESSION THREE: Revolutionary Black Nationalist and Pan-African Movements
Acknowledgement of Indigenous Land and Cultures
Anti-Imperialism, Resistance and Self-Determination              Abayomi Azikiwe
Black Panther Party                                                                   Blair Anderson
Congress of African People, Republic of New Africa,
Shrine of the Black Madonna, and Nation of Islam                 Dr. Michael Pili Simanga
All African Peoples' Revolutionary Party                                  Atty. Mark Fancher
Surveillance from COINTELPRO to the Present                        Rodd Monts
SESSION FOUR: Women, LGBTQ, Disability and Environmental Rights
The Disability Movement:  Historical Analysis        Tameka Citchen Spruce
The Environmental Movement                                Speaker to Be Announced.
The LBGTQ Movement                                             Dr. Shea Howell
SESSION FIVE: Student Struggles and People of Color Resistance Movements in the U.S.
Acknowledgement of Indigenous Land and Cultures
Video documentaries of these movements, followed by discussion.